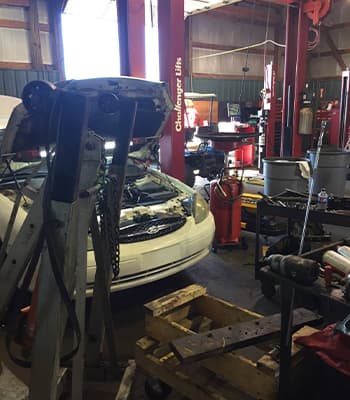 What We Do
Transfer case service, rebuilding, and installation. We also service transaxles, front and rear axles, and differentials
We can also service your A/C system and heating system to make sure your air conditioning and heat is working properly. Electrical issues can be diagnosed and repaired.
Your brake system can be serviced from brake pads, rotors, drums, master cylinder, brake booster, and any lines. We also turn rotors and drums.
Essential steering components can be replaced. Items like ball joints, tie rods, rack and pinion, and any other steering parts can be installed, and then we can align your car or truck.
Two-wheel or four-wheel alignments are available.
Suspension components like shocks, struts, or spring can be supplied and installed also.
As well as all these services we can also perform your standard oil change, filter, and lubricate the chassis, fill all fluids.
Preventive maintenance can also be done at your convenience.
If you have questions on any other car care services, please give us a call and we will be more than happy to help you! (859) 881-8115